Online course - Successful presentation
Termín a místo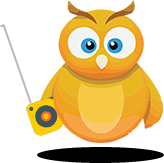 Aktuálně nejsou vypsány žádné termíny,
poptejte indiviuální termín.Poptat jiný termín
Popis kurzu
Improvement of spoken language
Active work with audience
Phases and techniques of presentation
The aim of the course Successful Presentation is to provide tips for creation and realization of a successful presentation in various environments and situations. We will therefore deal with specifics of a presentation for foreign, mainly English-speaking, audience. Within the frame of presentation preparation we will firstly define the situational context in which the presentation will take place, and the audience for which it is designed. Then, we will make us familiar with the variants of presentation structuring, we will state optimal time durations of different parts and we will say something about the rhythm of the presentation. By this, we will get to a role of non-verbal communication and tips how to manage nervousness. We will talk about different aspects of a PowerPoint presentation and we will state what should be avoided. Regarding the performance itself, we will begin at how to introduce one self and how to get audience's – Czech and foreign- attention. We will make you familiar with ways to keep their attention and ways to involve the audience in the presentation. Last but not least, you will find out how to react to audience's questions and how to manage eventual complications. We will show you what should the structure of a summary be and how to finish the presentation impressively. Finally, we will provide practical tips about how to lead the follow-up discussion and how to make sure you will be successful with your presentations.
Chcete se na něco k danému kurzu zeptat?
Zeptejte se nás. Vše Vám zodpovíme.