Online course - Training of trainers
Termín a místo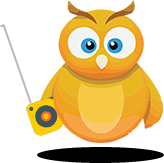 Aktuálně nejsou vypsány žádné termíny,
poptejte indiviuální termín.Poptat jiný termín
Popis kurzu
Complex preparation for the role of lecturer
Management of difficult situations by training
Systematic approach to education
In this course the participants will learn the full-range repertoire of skills, knowledge and conditions for successful realization of education, training courses in a role of an instructor. They will make themselves familiar not only with the basic principles of creation and leading of education courses, but also with related areas, such as communication skills, mentoring or required personal characteristics. Specifically we will discuss the relationship between the training and learning, the principle of a role of trainer/instructor, development methods (e.g. on job training, mentoring), the characteristics of good quality courses (the training rhythm, involvement of participants, training design, training techniques, preparation of a teaching unit), the transfer of the learned to praxis, the styles of training leading including the management of uncommon situations. In a field of effective communication we will highlight the importance of non-verbal communication, active listening. We will learn how to deal with passive participants. And we will also introduce a systematic approach to education.
Chcete se na něco k danému kurzu zeptat?
Zeptejte se nás. Vše Vám zodpovíme.