Online course - Work-life balance (en)
Termín a místo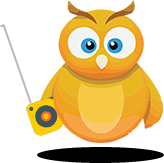 Aktuálně nejsou vypsány žádné termíny,
poptejte indiviuální termín.Poptat jiný termín
Popis kurzu
What you can learn in this course:
• How to provide and control the sources of a project?
• Effective roles in team
• Project diagrams

In this course you will learn everything that is necessary for successful course leading and completion (e.g. Ishikava diagram, Gantt chart). You will find out the structure and phases of a project, the advantages and disadvantages of project management, as well as what might be the causes of problems. We will demonstrate that it is possible to combine things which seem to be hardly combinable, which is a sign of a successful project. We will also deal with optimal role distribution in a team. Thanks to the course Project Management you will get a competitive advantage, you won't be afraid of projects and your supervisors will appreciate your work.
Chcete se na něco k danému kurzu zeptat?
Zeptejte se nás. Vše Vám zodpovíme.